Glazing
Glazing makes a critical difference to the success of any energy efficiency building upgrade. A central plank of passivhaus or EnerPHit projects, paying close attention to it in any works will pay dividends. Glazing can be responsible for making a building comfortable and for making it draughty. Here's how to make the most of it and avoid the pitfalls.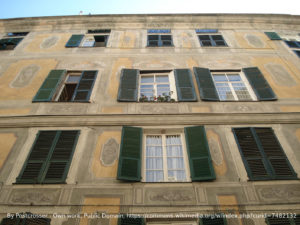 We looked at passive cooling in episode 7 of the podcast. This is the science of using the environment together with good design to keep a buiding a comfortable temperature. Glazing can make a big contribution here.
Use a building's orientation to maximise solar gain (ie have the sun shining through big windows for as much of the day as possible). Ensure the house is effectively draughtproofed to keep that warmed air in the house and at temperature. Use shutters or blinds to keep the sun out if you're getting too warm.
In cooler weather shutters and particularly blinds and thick curtains can help to insulate the area around a window. However this is only useful if a window is not letting through gales of cold air.
Blocking draughts
The best way to avoid draughts in modern houses is to block up cracks and gaps. It's important though to distinguish between windows that just aren't very insulation, ie a single pane, and windows that have actual gaps around them. If you can afford it, have poorly-insulating windows replaced with the highest-performing alternative you can run to.
Before you start work, understand how your windows contribute to overall airflow in the room. A historic building will have different considerations from a recent new build. If you have a new build don't rely on the energy performance information you've been given. There are numerous instances of new builds falling short of the advertised energy performance due to poor construction.
Plug gaps around non-opening windows with silicone sealant. Use a sealing tape or strip to keep openers draught-free, double checking the opening action isn't impeded.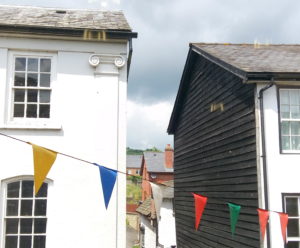 Historic buildings
Obtain expert advice if you live in a historic building. Simply plugging gaps around windows in older buildings can cause problems with damp building up. Understand the airflow and how your house and each room behaves, particularly in a house with multiple building phases over a few hundred years. Consider how different areas of the house are heated. Look at their solar gain and loss.
Windows have a role to play beyond letting in a cool breeze or keeping out the elements.